Step 1
Create Your Account
Sign up and create your investor profile on the LC Lite platform.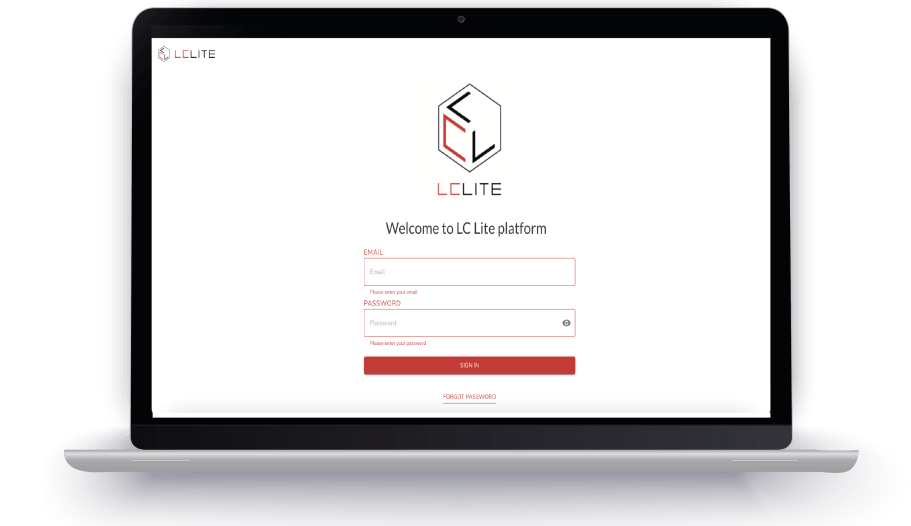 Step 2
Explore Opportunities
Once your account is set up, browse through a myriad of global trade receivables available for financing. Each opportunity comes with detailed information to help you make informed decisions.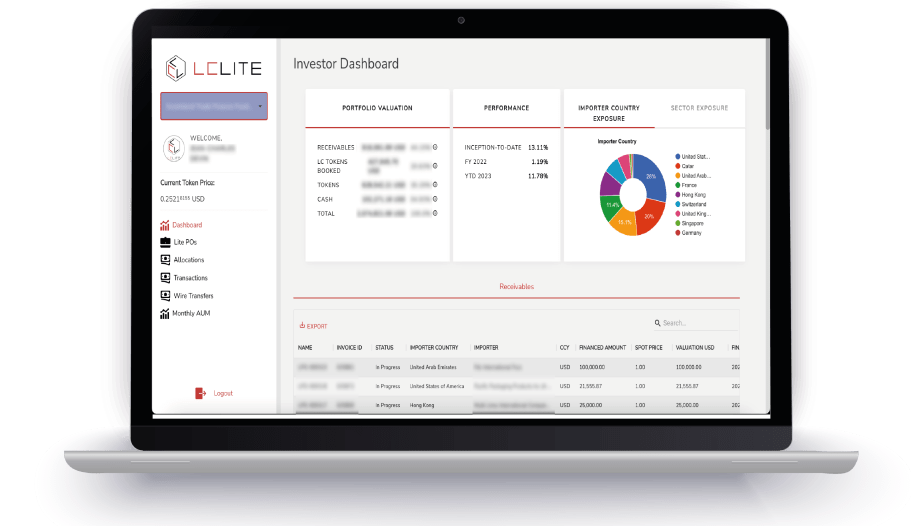 Step 3
Initiate Investment with Cash Allocation
As a new investor, you start by allocating cash (fiat currency) to a chosen trade (Trade X). This allocation, which effectively purchases LC Lite tokens, finances the exporter involved in Trade X. By financing the trade, you step into the role of a Token Buyer (Investor 2), obtaining tokens that you can use in the next trade cycle.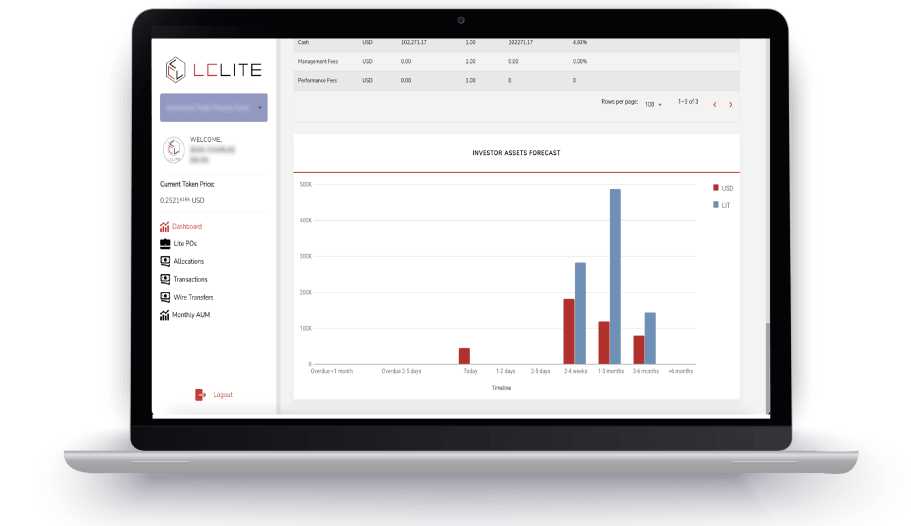 Step 4
Monitor Trade Fulfilment
After all trade conditions are confirmed and met by both the importer and exporter, the cash payment you allocated is released to the exporter, thereby ensuring the successful financing of Trade X.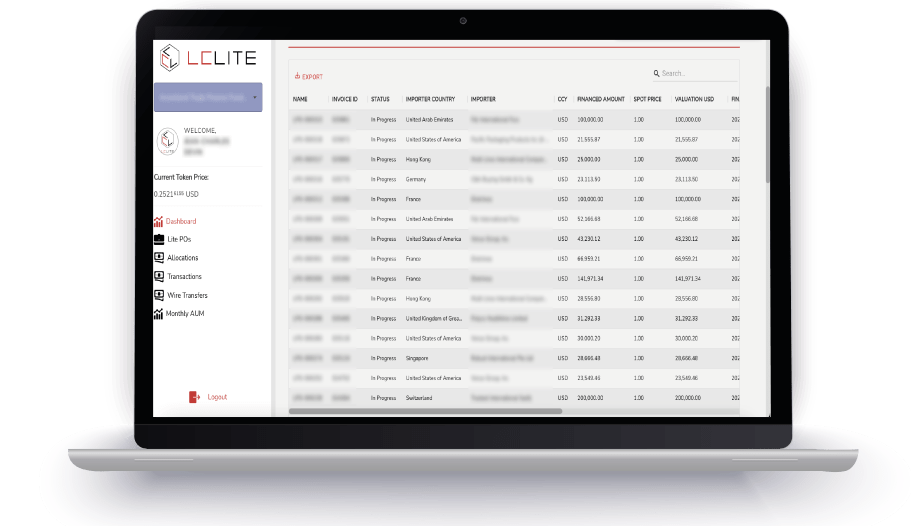 Step 5
Earn Returns and Token Transfer
Once the importer pays the invoice at trade maturity, LC Lite releases the cash from the Trade X payment to the Token Seller's account and credits the acquired tokens to your wallet. Now holding LC Lite tokens, you become a Token Seller for the next trade cycle, standing to receive cash upon the next invoice settlement. This process offers you the combined benefits of stable returns from receivables and the potential growth of our unique tokens.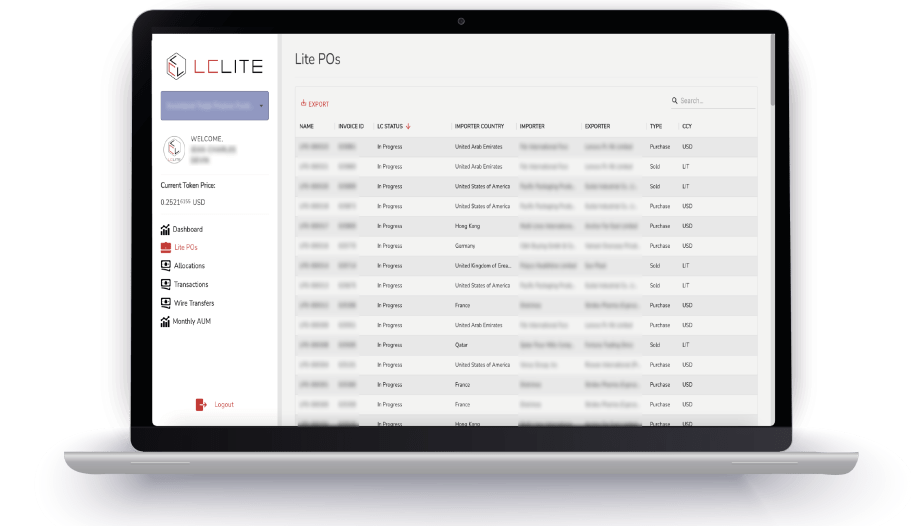 Step 6
Reinvest or Withdraw
You can choose to reinvest your returns in new trade receivables or withdraw your earnings. LC Lite provides a flexible and rewarding investment experience, tailor-made for the modern investor.
Get Started