 The Future of Trade Finance Investment
LC Lite is a blockchain-enabled platform digitizing global trade receivables finance through a unique token-powered transaction mechanism. It presents investors with a fresh asset class that merges the dependable nature of receivables financing with the upswing potential of its token's intrinsic value.
Get Started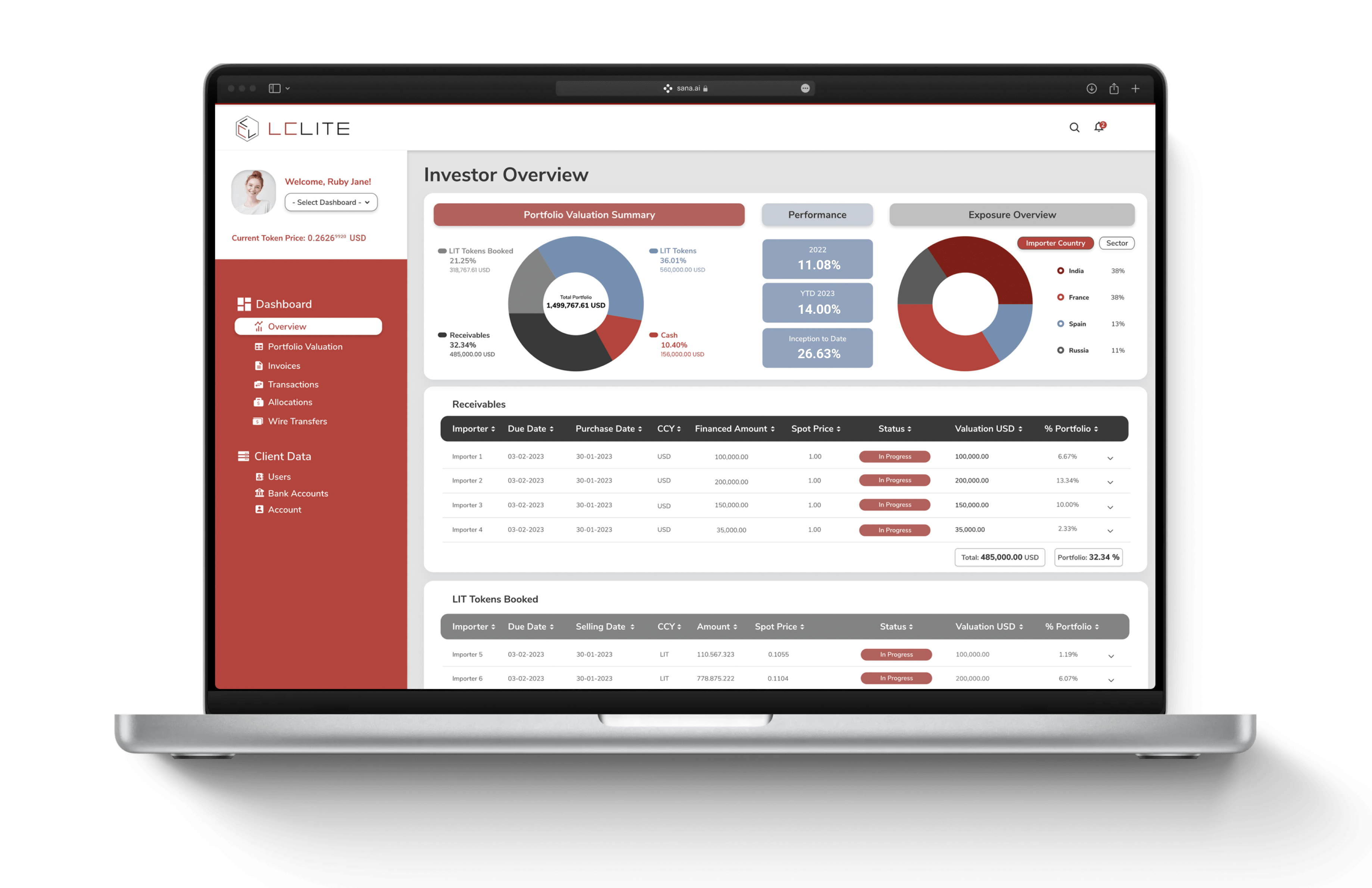 What Problems We Solve
For Investors:
Market volatility and risks associated with traditional investment instruments such as stocks and bonds
The unreliability and extreme volatility of cryptocurrencies which often lack intrinsic value or underlying asset
Difficulty in finding investment avenues with stable returns and growth potential
For Exporters and Importers:
Limited access to funds, making trading activities arduous
A high potential for fraud and default, posing risks for businesses
Delays and operational inefficiencies due to non-unified documentation formats, hindering the overall process
At LC Lite, we leverage blockchain technology and tokenization. Our platform simplifies trade finance for exporters and importers and offers investors an alternative asset class in the form of invoice financing.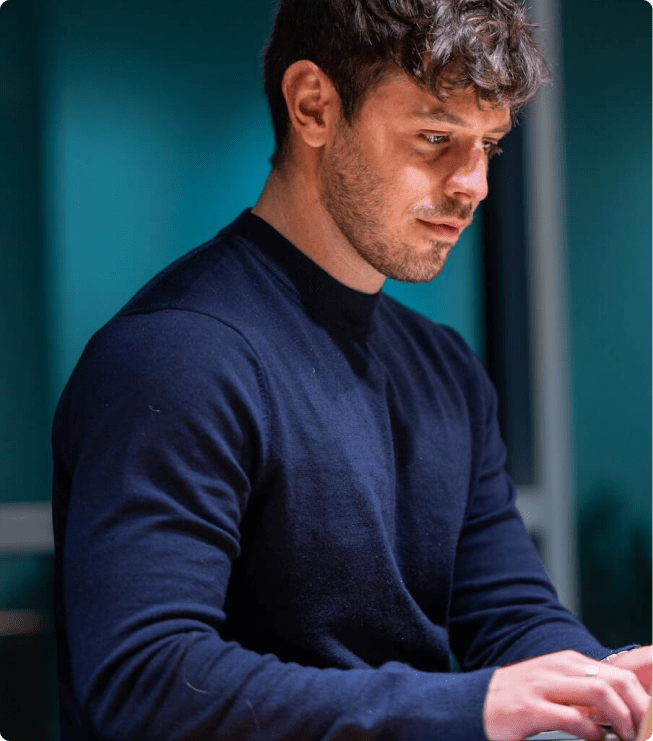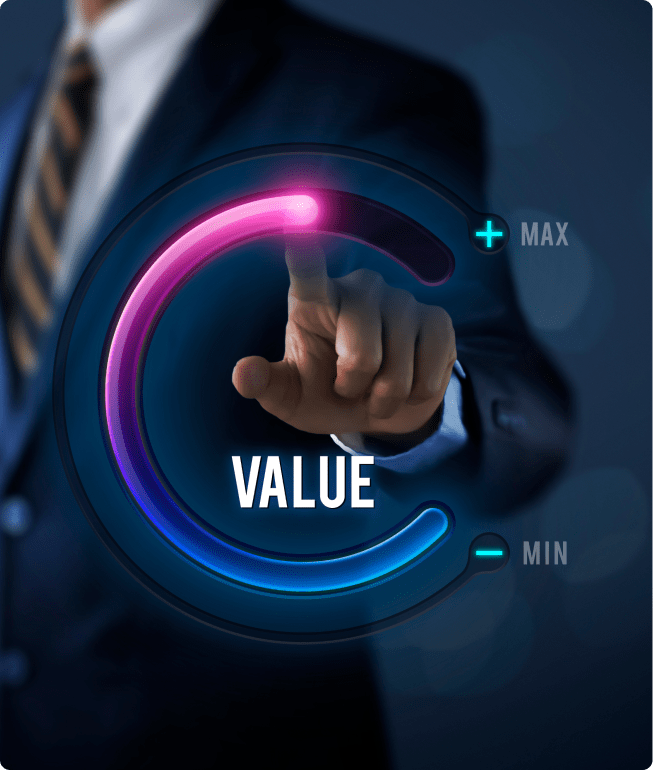 Our Value Proposition
Reinventing Trade Finance Investment
Solid returns, growth potential, and innovation in a seamless platform. At LC Lite, we believe that your investment should provide stability, offer growth, and always stay on the cutting edge. Our platform embodies this belief.
Solid Returns: We have structured our platform to tap into consistent and proven returns of receivables financing, offering a sturdy foundation for your investments.
Growth Potential: Our unique token offers a distinct opportunity for appreciation. It has intrinsic value derived from the trade finance transactions it facilitates, creating an environment where the the dynamism of token growth potential can be fully realized.
Innovation: We bring a fresh approach to investing in trade receivables by harnessing the power and transparency of blockchain technology. This positions you at the forefront of financial innovation, transforming the way you invest in global trade.
Global Reach: Access a diverse range of investment opportunities in international trade, right from your digital dashboard.
Our Features
All Trade Parties

All transactions are consolidated into SMART contracts, making business cheaper, faster, and more secure.

Importer - Buyer

Release of payment to the exporter only if shipped goods are in accordance with the LC Smart contract.

Exporter - Supplier

The Solution facilitates on-time payment to the exporter for shipped goods, including early funding options.

Investors

Strong potential for organic growth fuelled by a global LC demand of $2.3 trillion.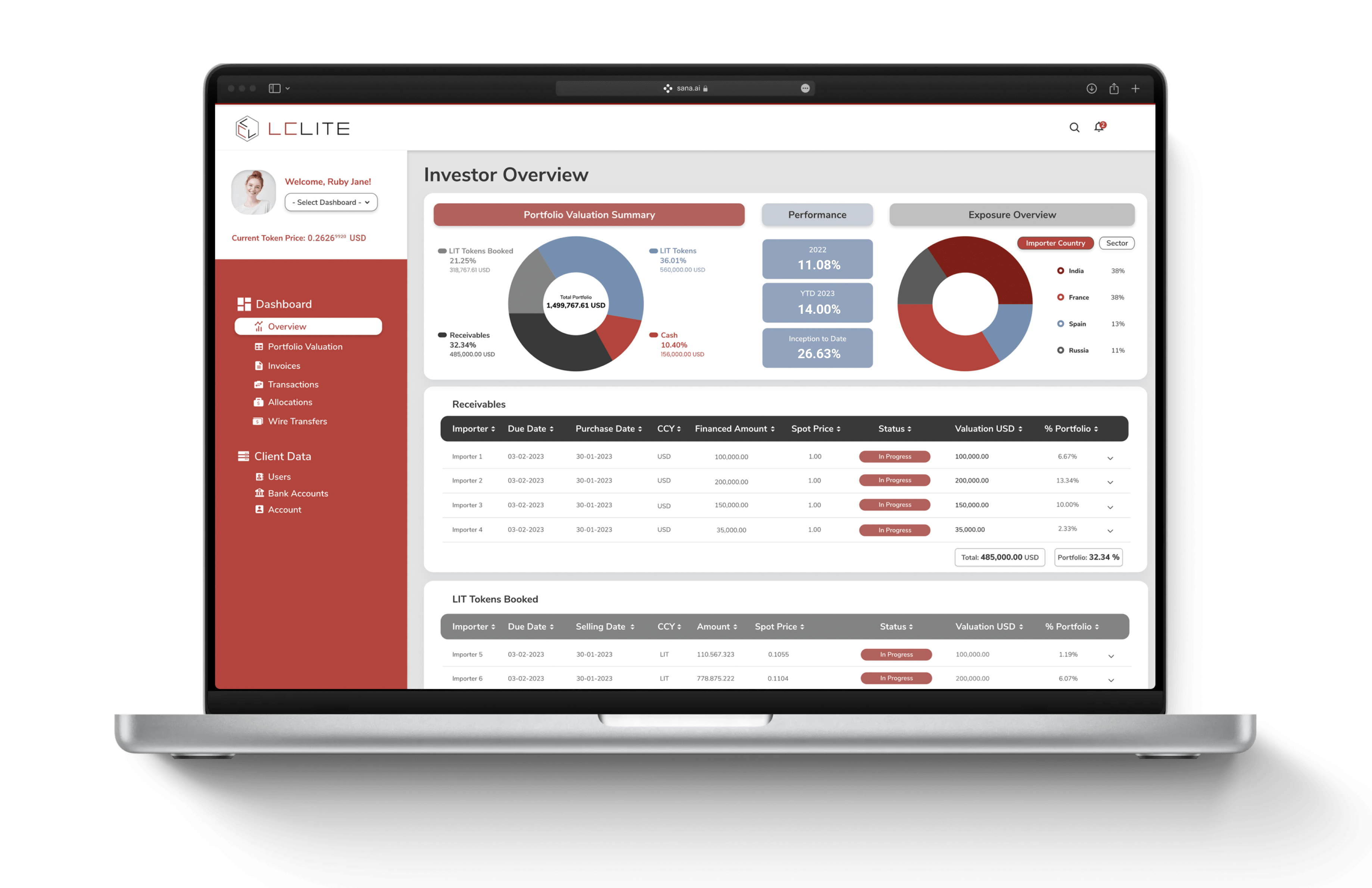 Our Benefits
Market

Demand for unit of exchange organically driven by an industry worth USD 2.3 trillion.

Faster Transactions

Rapid transaction processing with shorter validation time.

Profitability

Opportunities of increased returns for buyers, suppliers and investors.

Security

Enhanced security reduces risk of double financing and disputes.
Technology Built For Adaptability.
LC Lite is a specialized trade finance marketplace that leverages Web3 technology to create a new asset class with the aim to deliver attractive risk-adjusted returns for its investors.
Contact Us